Almost a year ago, BirdLife Cyprus launched an online petition following a serious relaxation of the bird protection law that was voted through by the House of Representatives on 10 December 2020. With this law amendment, the on-the-spot fine for the offence of illegal killing (using limesticks or a shotgun) of up to 50 birds on a list of 14 protected non-game species was reduced from €2000 to €200 only. These 14 songbird species "happen" to be the target-species of trappers and poachers, also known as "ambelopoulia". This development undermines a 20-year effort to protect migratory songbirds from being illegally killed in Cyprus. BirdLife Cyprus' systematic monitoring for autumn 2021 already indicates an increase in trapping levels, both with the use of mist nets and limesticks.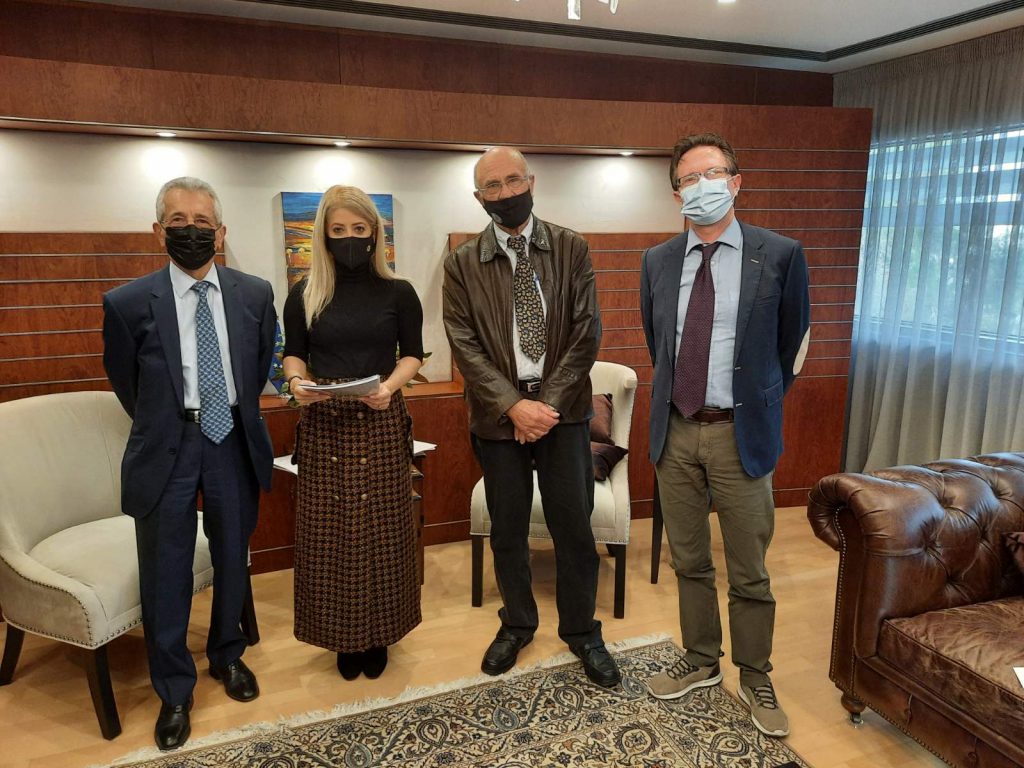 BirdLife Cyprus' petition, which was signed by more than 13,700 citizens, calls for the reversal of this terrible law amendment and restoration of the €2000 fine, for the illegal killing of birds with either limesticks or a shotgun and without any exceptions concerning specific bird species.
The EU Environment Commissioner also sent a request for the annulment of this law amendment in a letter dated 12 October 2021. In his letter to the Cyprus Government, the Commissioner points to the fact that the enforceability of the law is doubtful, due to the difficulty in correctly identifying these 14 bird species, and asks for the annulment of the €200 fine and its increase to €2000 for all bird species.
The signatures were handed over to Ms Demetriou by BirdLife Cyprus Honorary Chairman, Mr. Anastasios P. Leventis, who called on Ms Demetriou to take action so that the fines are increased and so that Cyprus isn't taken to the EU Court. The petition was also accompanied by a letter from BirdLife International endorsed by 22 BirdLife partners in Europe, expressing their concerns and calling on the President of the Parliament to take action to protect our common natural heritage.