Nature is essential to our survival and is also our biggest ally in the fight against the climate crisis.
But European biodiversity is in an alarming state. Over 80% of our habitats are in poor condition and only 23% of species monitored under the EU Nature Directives are in good health. The decline of European biodiversity is so advanced that the conservation and protection of our remaining nature will not be enough to halt biodiversity loss.
Luckily, all hope is not lost! Right now, we have a once-in-a-lifetime opportunity to bring back nature to Europe: a law to restore nature. On 22 June 2022, the European Commission published a long-awaited proposal for the EU Nature Restoration Law. The Commission proposes to restore at least 20% of the EU's land and sea areas by 2030 and repair all ecosystems in need of restoration by 2050.
This will be the first European-wide law to set legally binding targets to #RestoreNature! It is a once-in-a-lifetime opportunity to reverse the biodiversity and climate crises by placing the EU's degraded nature on a path to recovery. The proposal is the first major EU biodiversity law since the Habitats Directive in 1992.
Right now, governments across the EU are discussing this new law. Join us and over 200 NGOs and ask your decision-makers to adopt a strong and urgent implementation of the law that can curb the nature and climate crises.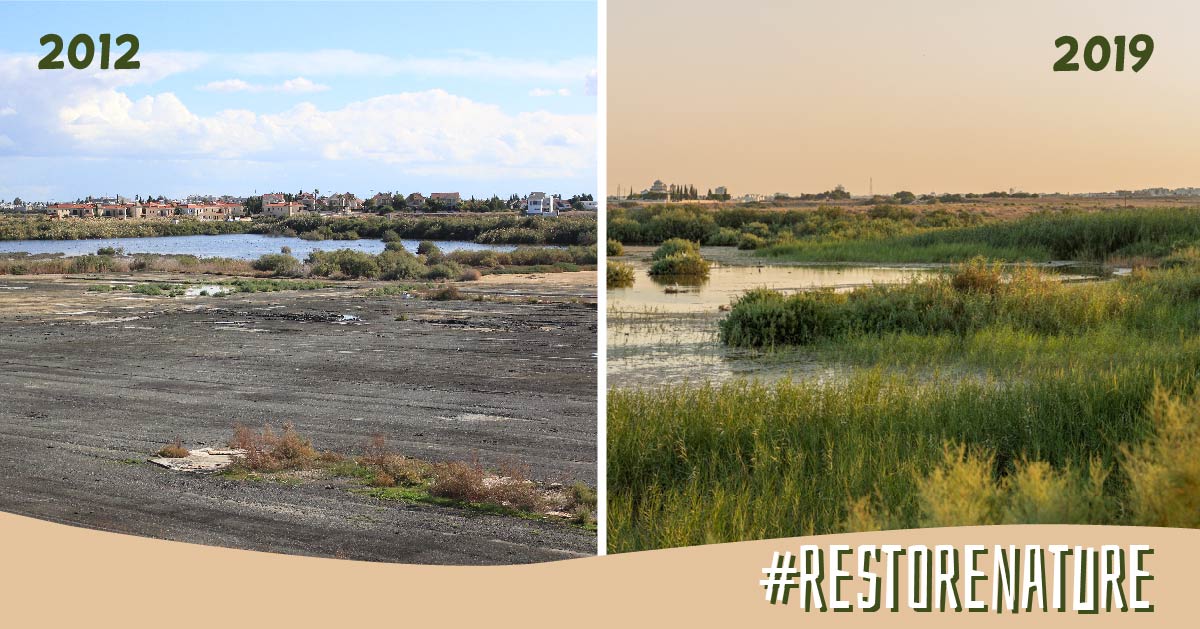 When we restore nature, we restore our connection with the living world. In Cyprus, two large-scale restoration projects, one in Oroklini Lake and one at Akrotiri Marsh, stand testament to the importance of restoring nature and of how neglected sites can bounce back to life, giving birds and other wildlife a place to thrive in and people the opportunity to enjoy them.
You are just one step away from making a difference for nature. Let our Environment Minister Mr. Petros Xenophontos and the Cypriot Members of the European Parliament know you care and want to see nature restored now! Click here to take action.